Top posting users this month
Who is online?
In total there is
1
user online :: 0 Registered, 0 Hidden and 1 Guest
None
Most users ever online was
44
on Tue Dec 24, 2013 5:56 pm
Visitor Counter
Web Counter

WolfQuest User: WhisperToTheWind
Wolf Name: Crystal
Age: ...
Fur Color: White, fluffy fur.
Eye Color: Crystal blue with a touch of purple around the pupil. She is blind in her left eye because of her injury.
Scars/Marks: Two scars over her left eye, a thin scar that wraps around her her right back leg, but it's not very visible; She has black toes, a black tipped tail, bangs and ears. Crystal has three black dots under each eye, and faded spot-like markings on her thigh/rear.
Accessories: She used to wear a blue jeweled necklace, but it got too tight as she grew older. She has a blue jay feather beaded into part of her bangs.
Rank: Loner, for now =P
Dream Rank: Lead Healer, or Healer.
Wolf Breed: Arctic Wolf
Mate: None
Crush: None
Personality: She is very timid, but friendly. She tends to be clumsy, and accident prone xD Though, she is very quick witted, and willing to help anyone. Crystal is very funloving, and every once in a while she has a hard time acting her age. She is extremely curious about everything, and tends to butt in on conversations. She can have a temper, and every once in a while she "isn't herself..."
Build: She has a very slender body with long, strong legs that enable her to run very quickly. Though she has small paws, which makes her vulnerable when manuvering through deep snow.
Anything else: She was born as the "runt", and is still, and always will be, petite for her age. Though, don't be fooled; she is surprisingly strong. She comes from a strange bloodline with a mix of Whiteblood and Blackblood. (This is the leading cause of her temper) She has a HUGE fear of fire, which is one reason why she loves the rain and anything to do with water.
Reference: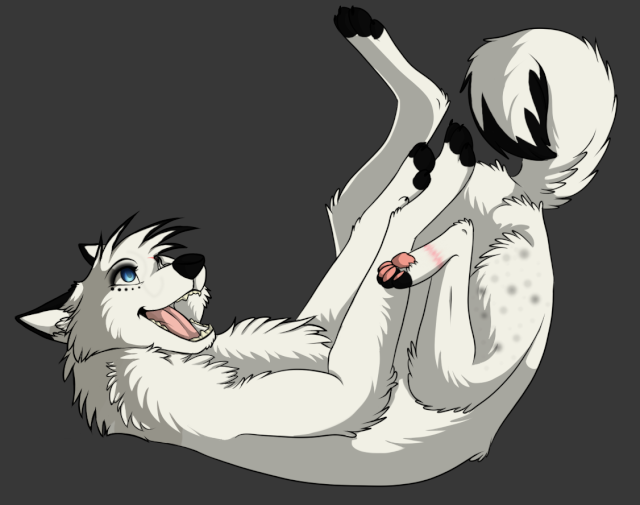 Theme Song: (She has two xD)
Stand in the Rain
[You must be registered and logged in to see this link.]
Beauty From Pain
[You must be registered and logged in to see this link.]
(YESH! I am officially bringing her to this site >=3 Oh boy.)
((I don't know how old I should make her... I wonder if I should start over and make her a pup again, or just have her at the 2 years of age that she is now...))



Posts

: 231


Join date

: 2011-08-20


Age

: 20


Location

: Arizona =D



Interesting, I like her already. But Holo might find that lineart familiar! XD Just a joke by the way!

_________________
Garrus Vakarian: Tali's a welcome face around here... or, well, a welcome face behind a helmet, I guess.
Kai Leng: You're slow, Shepard!
Commander Shepard - Male: I'm only slow because I'm not running!
Urdnot Wrex: Now we can get back to doing what krogan do best: saving everyone else from giant monsters.
Garrus Vakarian: Forgive the insubordination, but this old friend has an order for you. Go out there and give them hell. You were born to do this.
Tali'Zorah vas Normandy: So you're a real living prothean?
Javik: As opposed to a fake dead one?
[silence]
Tali'Zorah vas Normandy: Uh... okay.
Admin





Posts

: 7613


Join date

: 2011-07-15


Age

: 21


Location

: My own world, only my friends may enter





Similar topics
---
Permissions in this forum:
You
cannot
reply to topics in this forum